Description
Calcium Fluoride, 100g sachet – For Cancer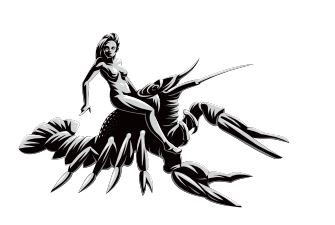 Calcium Fluoride for Cancer
Made of 100% plant extracts.
YOUR 3 minerals that are essential for the horoscope owner represent the period of missing months until the end of the year during which the mother was not pregnant.
Dietary supplement
Preparation and supplementation:
Dissolve 1 scoop (5g) of powder in a glass of warm water. Use once daily, after meals. During supplementation, drink no less than 1 liter of water a day
Best before:
24 months from the production date (the date and batch number are printed on the packaging).Store at room temperature (15-25°C), in a dry, dark place, out of the reach of children.Once this product is opened, it has a 6-month shelf life.
Warnings:
Dietary supplements are not a substitute for a varied diet and a healthy lifestyle. The recommended daily dosage should not be exceeded. Do not use if you are allergic to any of product compounds. Do not use the drug during pregnancy and breast feeding. The product contains mineral salts supporting the physiological processes in the body. They work at the cellular level and are a factor supporting the functioning of cells. These salts participate in metabolic processes and are involved in the absorption of substances contained in food consumed in the daily diet.
Critical parts of the body that are exposed to discomfort caused by a lack of calcium fluoride: Flexible tissues, breasts, stomach, spleen, heart, teeth, bones, muscles, body fluids and mucous membranes.
Ribs, diaphragm, thoracic cavity, opening of the esophagus from the diaphragm, pylorus, floor of the abdominal cavity (ventriculus), gastric veins, greater curvature of the stomach, deformation of the stomach curvature, gastric wall, gastric nerve, pancreas, duct from the pancreas to the duodenal inlet, bile secreted from the duct, artery (pancreaticoduodenal), smaller pancreaticoduodenal artery, gastric mucus, gastric blood vessels, blood vessels from the digestive organs, mammary gland, nipple, rib cartilage, spleen, twelfth thoracic vertebra.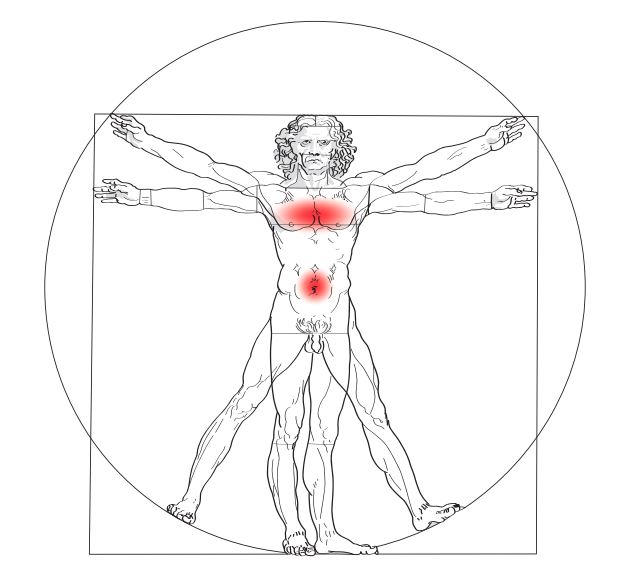 Cancer is the maternal sign of the Zodiac. The maternal breast is the first home of the soul after accepting the body and "tearing the Veil of Isis". The insistence of people born between June 21 and July 22 to remain at home at all costs is well illustrated by the crab's grip, as well as by the fact that it carries its home everywhere and thus always has shelter.
Recommended in elastic fibres ailments: for varicose veins, hemorrhoids, phlebitis, etc. This salt is a component of bones, teeth, skin, connective tissues, elastic venous and glandular fibres. Deficiency of this mineral is therefore manifested by problems with bones, teeth or a loss of elasticity (hardening) of tissues. Calcium fluoride is beneficial for periodontitis, skin diseases (especially cracked skin), hard lymph nodes, poor circulation, and for diseases of the tendons and ligaments. Perhaps the most significant application of this salt is treatment of patients with emphysema.
Recognizing which symptoms indicate a deficiency of a particular cell salt is one thing, but understanding processes that lead to a particular result is another. Calcium fluoride is found in tooth enamel, in connective tissue and in the elastic fibres of all muscle tissues. Lack of elastic fibres in the muscle tissue causes uterine prolapse, varicose veins and a general feeling of "sagging". Deficiency of this salt causes hard swelling.
Furthermore, deficiency of this salt results in shortage of elastic fibres in the connective tissue between the forebrain and the cerebellum, which causes disturbances of thought processes that may lead to unfounded financial fears.
Biochemistry adept will no doubt question the origin of these elastic fibres – for he knows that calcium fluoride molecules indeed are not fibres themselves. In my view the aforementioned salt binds with proteins thus producing such elastic fibres. Undoubtedly such reaction takes place in the presence of other organic substances and oxygen, but calcium fluoride particles and pure proteins are the main components.
Absent personal insight and observation, it may be hard to believe that nearly miraculous results were observed while treating hard swellings, breast lumps and other conditions using calcium fluoride.
It is one of the tissue salts that exhibits tropism to connective tissue. It can be found in teeth enamel, bones, skin surface cells, and in tendons and ligaments. The salt supports the immune system, strengthening the weakened body. It eliminates susceptibility to frequent diseases, memory disorders, and problems with concentration, as well as strengthens teeth, teeth enamel, and crooked, asymmetrical teeth. It is used in treatment of caries, brittle nails, weakening of ligaments and tendons, vein dilatation, a tendency to formation of varicose veins, hemorrhoids, hard lumps in the breasts or testes, flaccid joints, enlarged, hard lymph nodes.